Work started on this scene a few months ago during the Feudal Japan: The Shogunate ArtStation Challenge, however due to a number of things primarily starting a new job I ran out of time to work on it. I picked back up from where I left off just after Christmas.
I wanted to write a WIP blog to show my progress so far, talk about what I've learned and to motivate me further to continue working on it until it's finished. I'm hoping to have it finished within a couple of weeks if time allows.
Progress and a couple of blog posts from the challenge can be seen in my submission updates here: https://www.artstation.com/contests/feudal-japan/challenges/51/submissions/38639
To summarise I had gotten a blockout of the scene, adding some of my own twist to the concept and learned how to use TreeIt to create some trees for use in the background of the level. I also spoke about wanting to break up the dark decayed feel of the environment with a trail of lights leading to a tree full of life in the background of the environment
For an idea of where the environment has come since then, here are real-time renders from within Marmoset from the two camera angles I have so far settled on for the final presentation.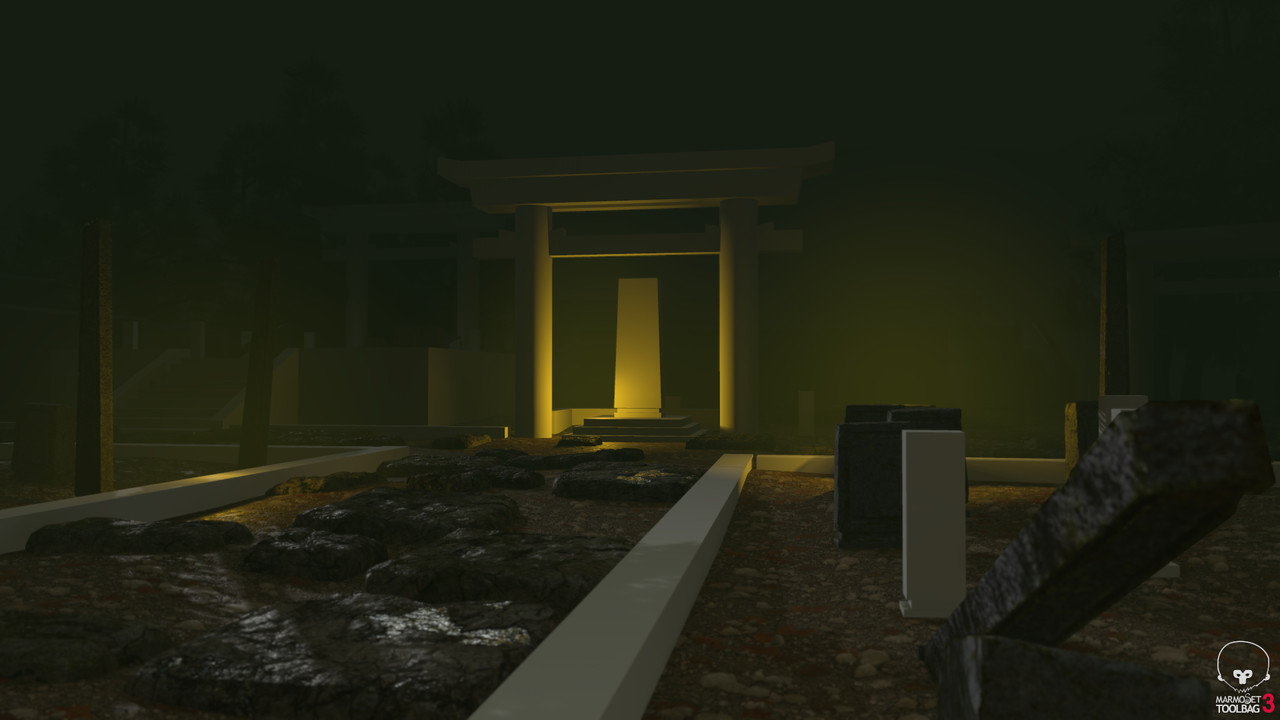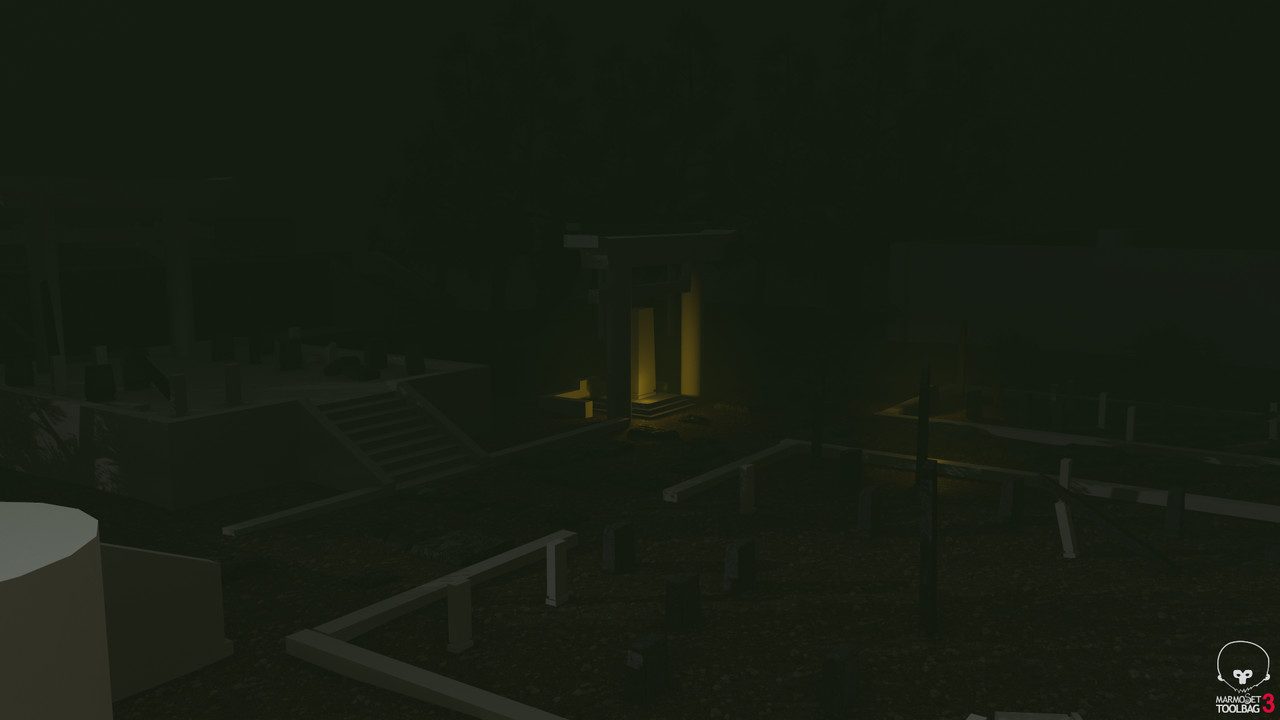 Clearly there is still work to be done, especially with the lighting. The lighting in the first camera shot is a rough guide to what I'm looking for in the final product, with some tweaks over time I'm sure I can nail it down. The lighting in the second shot however requires a lot of work, for now I've been focusing on getting the assets nailed down so when it comes to lighting I'll be able to get a feel for how the rather muted palette reacts to different colours of fog and point lighting.
In my next post I'll talk about what I've learned in regards to working in Marmoset vs Unreal, my first real experience of sculpting organic and manmade objects in ZBrush and the issues and challenges I've come across with such a dark and decayed scene.
Thank you for reading, please feel free to leave feedback in the comments!